Velocity Dark Web Monitoring
Service
Billions of email/username and password combinations have now been captured by hackers and are being sold on dark web marketplaces. This service reports what breaches have occurred that contain an email address or username tied with your email domain and if included in the data, the password that accompanied it.
Velocity will monitor your email domain and send you a monthly report similar to that shown below: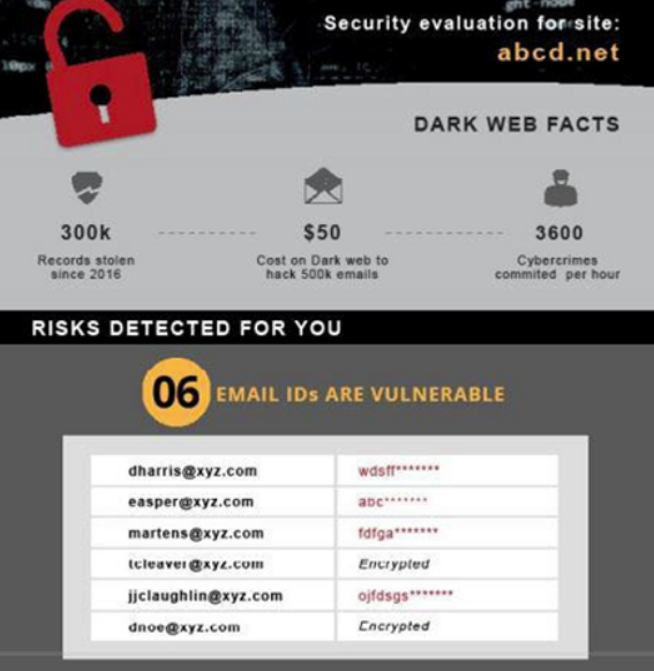 Take action to ensure that your company email addresses and passwords are not being sold on the dark web.
Contact us today for a quote on this service so you can avoid having your company's email accounts being used by cyber criminals for payment scams and other fraudulent activities.